2022-02-21
Mogami Speaker Link
MOGAMI Studio Speaker-link is the highest quality speaker cable available on the market.
It is made from 3103 oxygen-free NEGLEX copper wire. Forks made of OFHC copper without any additional metal coating by ETI Eichmann Technologie.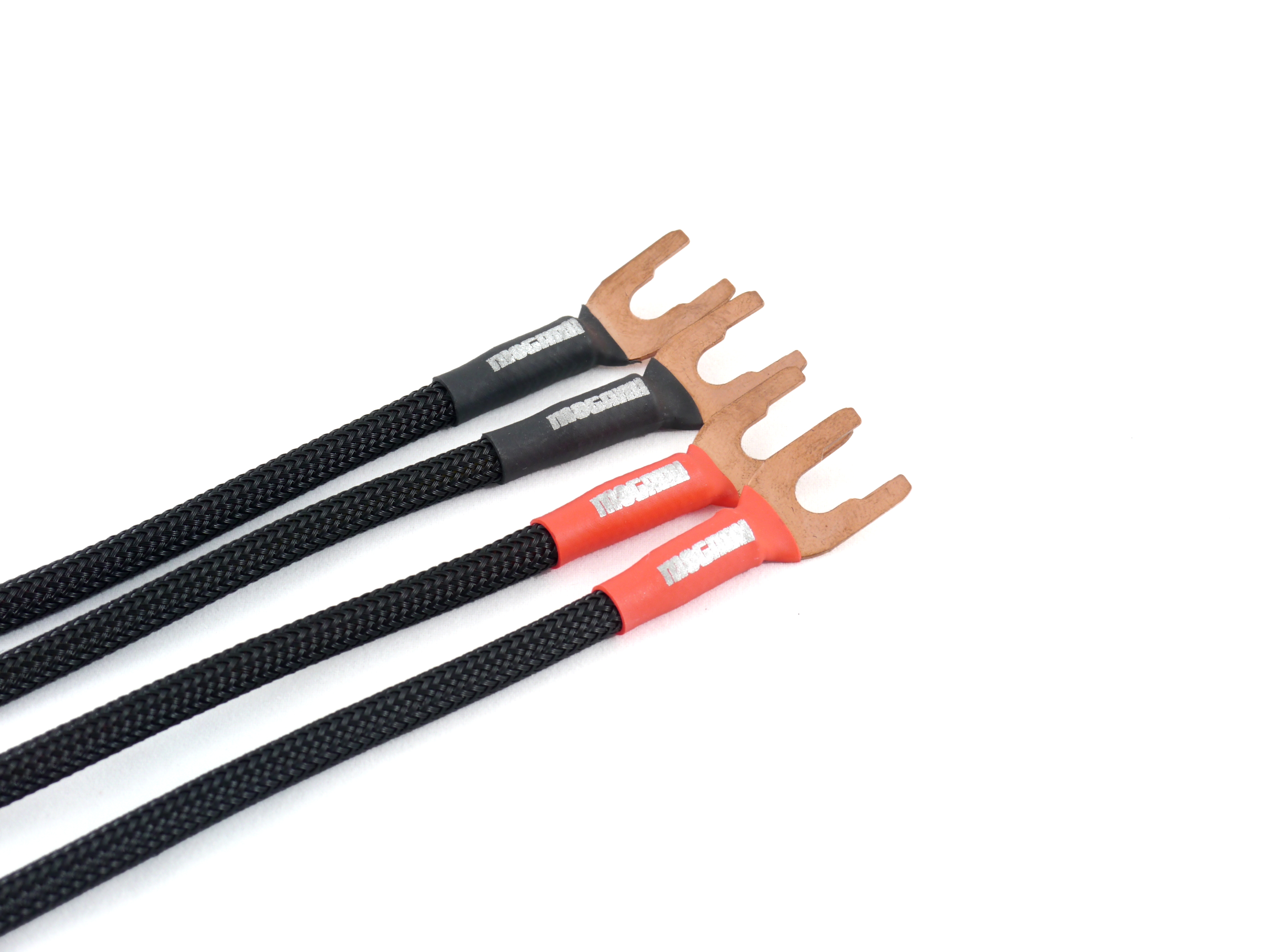 Cable construction: 4mm² stranded wire.

Designed for short connections - link.

Length - 20 cm.

OFHC unplated spades from Eichmann Technologies.
Also available with Bayonet Plug banana connectors.
The cable meets the EU RoHS directive.

Lifetime warranty.